CREATIVE DIRECTORS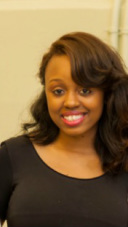 Lydia Robinson, Founder

Lydia Robinson was born and raised in Philadelphia, PA. Her passion for the arts began at a very young age. She participated in her first dance program at Ivy Leaf Middle School under the direction of Mrs. Cheryl Jenkins as well as various drama related programs presented through the school. Lydia graduated from Indiana University of PA as a Business Management major and dance minor and recently graduated from Excelsior College with a MBA. She was a praise dance instructor for three years at Pointe Flex Dance studio, directed by Ms. Yvette Solomon. Before given the opportunity to teach dance, Lydia desired to start her own performance arts center. She then founded Scene-N-Action Productions Company Incorporated (SNAP Co.) in 2012.


---
Alicia Jeremiah, Creative Director
Theater Instructor & Production Manager

Alicia Jeremiah a Philadelphia native, is an actress and dancer and has been performing from the tender age of 5. She appeared in many theater productions over the years including Club 44, Destiny Stage and Life Isn't Fair. She received a minor in dance as she received her BA in Communication Media. She enjoys performing in every capacity and is very excited to be a creative director for this wonderful organization.



---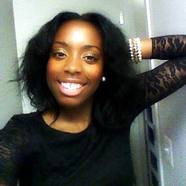 Keya Middleton, Creative Director
Company Manager

Keya Middleton is a recent graduate from Drexel University's Creative Arts Therapy program where she attained her Masters in Dance Movement Therapy. As a Creative Director and dance instructor, Keya hopes to provoke audiences and performers to love and good work through her creativity and choreography. Keya is well versed in mime, hip hop, dance theater, theater, jazz , choreography and improve.


---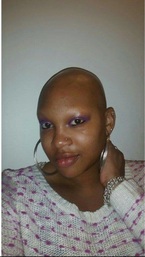 Brittish Davis, Creative Director
Dance Instructor , Company II

Brittish Monique Davis was born in Philadelphia, PA. She began her dance journey at the age of five where she attended Canon Baptist Church Ballet School for a year. In the summer of 2000, her church Freedom Christian Bible Fellowship started their own performing arts summer camp. The Ministry of the H'Arts is where Brittish learned acting, singing and various dance techniques and mime that would launch her teaching career. Brittish has danced with several groups such as Praise N Motion, Saleh, Expressions Mime and Diamonds N Da Ruff. She now teaches dance and hopes to open her own dance studio and travel the world.
---
Dominique Jolly, Creative Director
Dance Instructor, Company I
​
Dominique Jolly was born and raised in Philadelphia, PA. As a teenager, she studied dance at Franklin Learning Center High School. Dominique then went on to explore creative expression through writing, gaining a BA in English with a focus in Creative Writing from Temple University. While ballet is her favorite, Dominique is versed in jazz, contemporary, and modern as well. Through dance, she hopes to encourage others to love and appreciate themselves and the world around them.